Truth and Reconcilliation Day 2023
Mountain View Moccasin House presents a screening of NIGHT RAIDERS, 1:30 pm September 30 at Mayfair Cinema.
Night Raiders is compelling and propulsive dystopian thriller that follows Niska (Elle-Máijá Tailfeathers), a Cree mother, as she travels across a war-torn Turtle Island (North America) in a desperate attempt to save her daughter from a forced re-education camp. Niska joins forces with a group of underground resistance fighters seeking to free their children and save their future.
Free Admission. Concession will be open for purchases.
History of National Day for Truth and Reconciliation
The first National Day for Truth and Reconciliation was held on September 30, 2021. Now every September 30 marks the National Day for Truth and Reconciliation, a day that coincides with Orange Shirt Day. It recognizes the tragic legacy of residential schools, the missing children, the families left behind and the survivors of these institutions. The day honours the children who never returned home and Survivors of residential schools, as well as their families and communities. Public commemoration of the tragic and painful history and ongoing impacts of residential schools is a vital component of the reconciliation process.
Truth and Reconciliation Commission and its calls to action
There were 140 federally run residential schools in Canada that operated between 1831 and 1998. The last school closed less than 25 years ago. Survivors advocated for recognition and reparations and demanded accountability for the intergenerational impacts of harms caused. 
The Truth and Reconciliation Commission ran from 2008 to 2015 and provided those directly or indirectly affected by the legacy of the residential schools policy with an opportunity to share their stories and experiences. The Commission released its final report detailing 94 calls to action. The National Day for Truth and Reconciliation is a direct response to Call to Action 80, which called for a federal statutory day of commemoration.
The reconciliation process is important for all Canadians because it's about the basics of how we treat each other as fellow human beings and the kind of relationships and communities we want to build for the future.
This National Day for Truth and Reconciliation, explore the rich and diverse cultures, voices, experiences and stories of the First Nations, Inuit, and Métis peoples. Start your learning journey today.
Join in the conversation
Twitter: @CdnHeritage 
Facebook: @CdnHeritage
Instagram: @cdn.heritage 
Government of Canada
National Day for Truth and Reconciliation website
---
September 30 is Orange Shirt Day -  Wear Orange to Show your support
What Is Orange Shirt Day?  Annual Event Inspired By A Girl Who Couldn't Wear Hers
Phyllis Webstad was six years old when the new orange shirt she excitedly chose for her first day of school was stripped off her back. She never saw it again.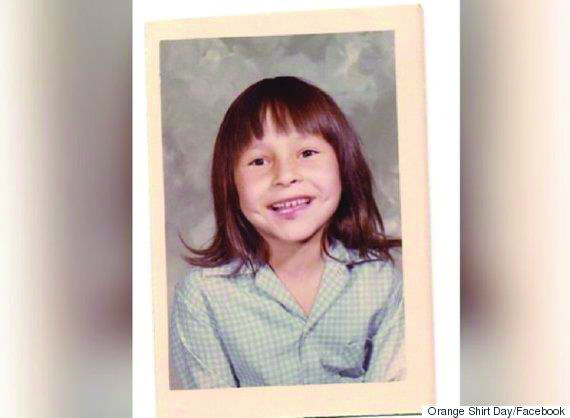 It was the early '70s and Webstad was the third generation of her family to attend St. Joseph's Residential School in Williams Lake, B.C. Most people knew it as The Mission.
She was a kid. She didn't know that merely being born an indigenous child surrendered her to an education system designed to break down her identity.
"The colour orange has always reminded me of that and how my feelings didn't matter, how no one cared and how I felt like I was worth nothing," she said in a statement. "All of us little children were crying and no one cared."
From the 1880s until the last school shut down in 1996, Canada's residential school system forced about 150,000 First Nations, Inuit and Metis children to attend church-run facilities that aimed to "take the Indian out of the child."
---
Treaty 7 Land Acknowledgement
We acknowledge that the Town of Olds is on the traditional territories of the people of the Treaty 7 Region of Alberta, which includes the Blackfoot Confederacy (the Siksika, Piikani, and Kainai First Nations), as well as the Tsuut'ina First Nation and the Stoney Nakoda (the Chiniki, Bearspaw, and Wesley First Nations). This area is also home to the Métis Nation of Alberta, Region 3.