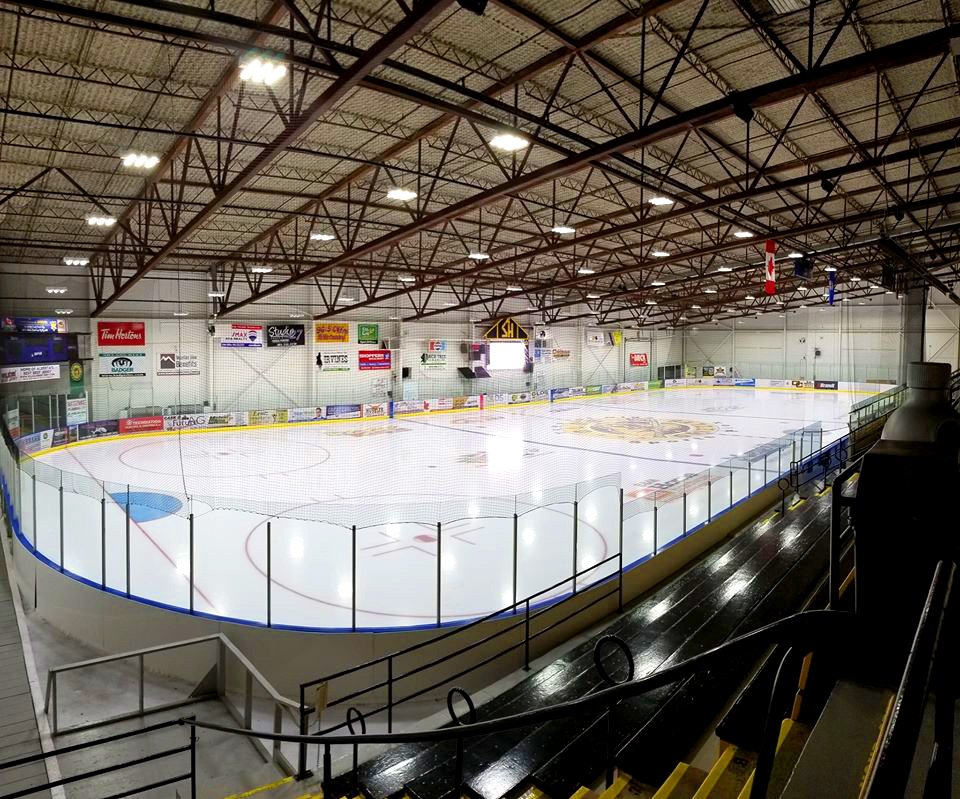 The Olds Sportsplex features an arena with two ice surfaces and a six-sheet Curling facility.
Main ice surface (200' x 85') is used from approximately April to July for lacrosse and from mid-August to March for ice rentals.
Auxiliary ice surface (180' x 85') is used from June to September for non-ice functions and from October to May for ice rentals.
Upstairs Concourse is also available for rentals, shows, meetings, and other functions.
Viewing areas for both ice surfaces are wheel-chair accessible.
Was host to the Kioti Tractor Champions Cup in Pinty's Grand Slam of Curling events in May 2022.