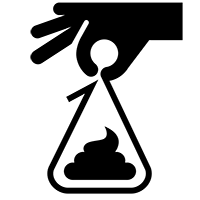 Olds Skatpark, Olds Splashpark, 1 covered cook shack, 1 gazebo, paved trails throughout the park, 12 picnic tables, 5 Legacy Benches, 6 benches, garbage & recycling bins, 2 dog bag stations, free little pantry, public washrooms near Splashpark and picnic area (8:00 am - 8:00 pm), Porta Potty by Skatepark.
Centennial Park is centrally located in Uptowne Olds and referred to as the hub of the Olds Community. This large greenspace was originally developed in 1967 and has undergone tremendous transformations over the years with the additions of a skateboard park and splash park.  Take advantage of the Gazebo for an afternoon of reading or playing with the kids, play a game of horseshoes, have a picnic or take a leisurely stroll or bike ride on one of the many trails leading throughout town. Centennial Park is also home to Olds Fashioned Christmas Events and the Light Up Parade, as well as many events hosted by various organizations in Olds, for example, outdoor movies, church services and   weddings.
Centennial Park is available for everyone to use and enjoy. Have a picnic or take a stroll around the park on its paved trails.