Five pickleball courts are now open at the Centennial Park Outdoor Rink. The courts are available on a first-come-first-served basis.
What pickleball is and how is played?
Basic pickleball rules can be found on the Pickleball Canada website. 
YouTube videos are a great resource for an introduction to key rules:
Basic rules to get you started
How to keep score
Pickleball was first invented in 1965 in Bainbridge Island, Washington, USA, and has seen tremendous growth across North America and the world. Today, pickleball is the fastest growing sport in Canada  with more than 1.3 million Canadians playing pickleball at least once a month. Anyone can play, it is a game for all ages and has something to offer every skill level and ability.* (pickleballcanada.org)
Pickleball Equipment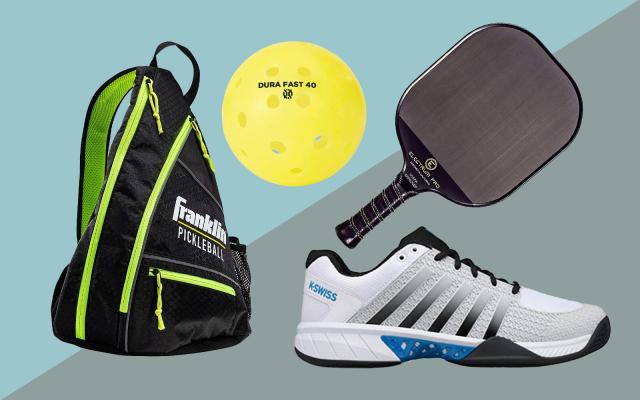 You don't need much equipment to jump into a game of pickleball - a paddle, a pickleball, and running shoes is pretty much all you need.  Wearing eye protection is also strongly encouraged.
As pickleball rises in popularity, more manufacturers are developing paddles and balls, so there are a wide range of options on the market. More big-box stores and online retailers are carrying pickleball paddles, which may be a good place to start for your first paddle.
Pickleball Clubs
Area clubs are a great source for regularly scheduled programming.  The nearest pickleball clubs are in Sundre, Red Deer and Airdrie. A full list of clubs across the country can be found at the Pickleball Canada website. 
An informal Olds group exists and a dedicated group of local pickleball players are formalizing the creation of an offical club. Watch for details as they begin to promote the game and organize activity at the Centennial Park Outdoor Rink. September through May the group plays indoors on Sundays 6:00 pm - 9:00 pm at the Ralph Klein Centre and registration is through the Community Learning Campus. The Olds Pickleball Club communicates through email and the app TeamReach (group code: oldspickleball), for more information about the group contact oldspickleball@gmail.com.