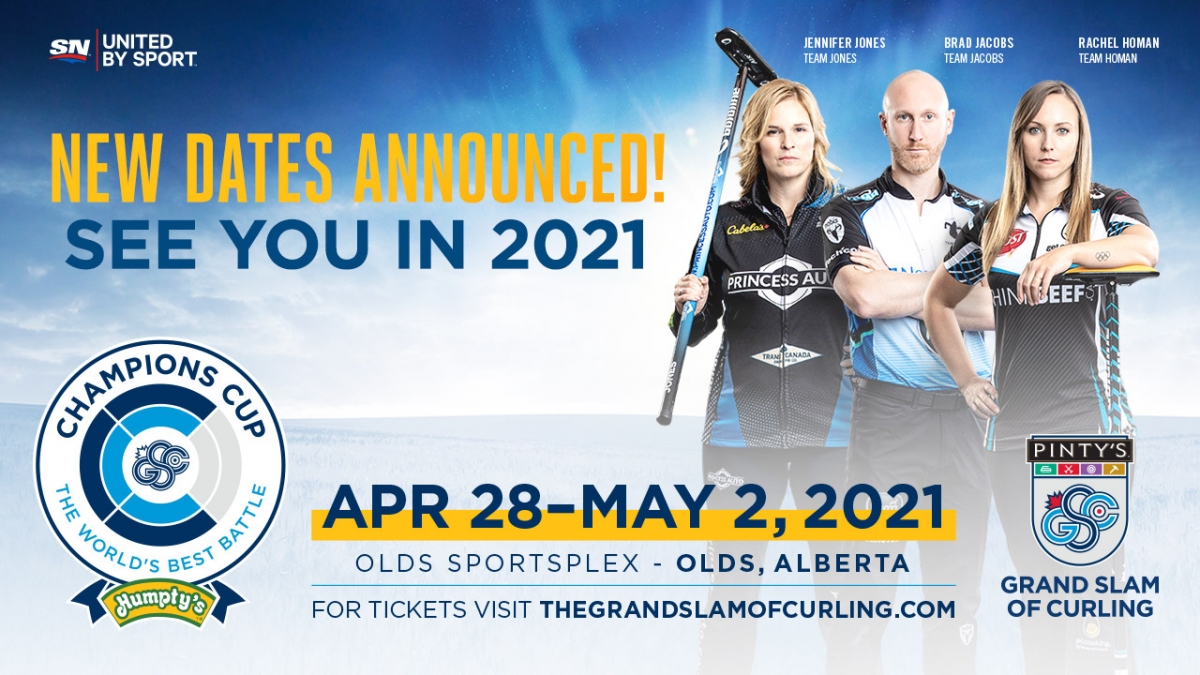 Despite the cancellation of the 2020 Humpty's Championship Cup due to the COVID-19 health crisis, world-class curling is still coming to Olds. It has been confirmed the 2021 Humpty's Champions Cup of Curling will be held at the Olds Sportsplex April 28 - May 3, 2021.
Details to be confirmed. Watch this page for updates expected in late summer/early fall 2020.
All teams that qualified for this year's event have been invited to participate in next year's Pinty's Grand Slam of Curling event.
Ticket holders have been sent email notifications regarding ticket refund options. Tickets will be honoured for next year's event or refunds can be requested through Igniter, the event's ticketing agent, Igniter. Please check your email for those details.
The organizing committee will reach out to volunteers later in the year to follow up on availability and interest in participating in next year's event.
Sponsorship contact from the committee will be reaching out to this year's event sponsors to discuss options for next year's event. 
The Humpty's Champions Cup Organizing Committee thanks ticket holders, volunteers, sponsors and community members for their patience and understanding at this time. More information on the 2021 event will be release later this year.
For more information:
2021 Humpty's Champions Cup Organizing Committee
humptyschampionscup2020@gmail.com
Committee Sponsorship Contacts
jakcc007@gmail.com
ocean.alive@hotmail.com