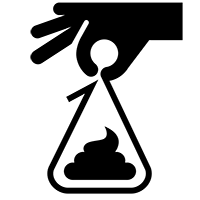 NOTE: The Splashpark closes for the season after the Labour Day Weekend
The Olds Splashpark is integrated into the existing pathway system in Centennial Park.  There are  twelve  water features to play in.   The site is wheelchair accessible and we welcome all aid devices at the park. We do ask for bikes, skateboards, wagons, buggies, etc. not to be used on the  cement splash pad to reduce the amount of dirt and bacteria entering into the  Splashpark's circulation system.
A shower and footbath is available to take cleansing showers prior to splashpark use. This assists in maintaining water quality.  Washroom facilities are also available in Centennial Park.
Tentative Season: May long weekend to September long weekend.
Hours of Admission: 10 a.m. to 10 p.m. daily.
Admission:  FREE
•    Do not attend or use the Splashpark if you are feeling unwell.
•    Maintain two meters between yourself and others not from your household.
•    Practice healthy hygiene habits. Bring your own hand sanitizer and sanitize your hands regularly.
•    Avoid touching your face.
•    Do not share towels and leave toys at home.
Use of the Splashpark is at your own risk. 
To report an issue at the park please call the Town's on-call phone: 403-994-3700.