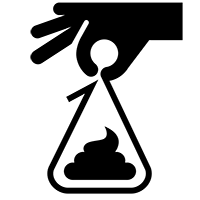 The Olds Off-Leash Dog Park (opened in 2015) is located west on Highway 27 just past 70th Avenue (North side of Hwy. 27).
This 16-acre park is fully-fenced and double gated with a socialization area.
Open from sunrise to dusk daily.  Doggie bag stations and  garbage receptacles are located throughout the park.
USE AT YOUR OWN RISK -  The Town of Olds shall not be liable for any injury or damage caused by any dog in the park. To ensure you and your pets have a safe and pleasant visit, please observe the following park etiquette :
Important Information
Dogs
Interact well with other dogs and with people they don't know.
Vaccinations must be up-to-date.
Come immediately when called.
Don't chase wildlife.
Are not in heat.
People
Must keep dog(s) leashed at all times when not within the boundaries of the Off-Leash Park.
Have a leash in your possession at all times.
A maximum of 3 dogs may be allowed in the park under total control  of one owner at all times.
Clean up after your dog and fill any holes they may dig. (Doggie bags are provided).
Leash and remove your dog from the park at the first sign of aggression.