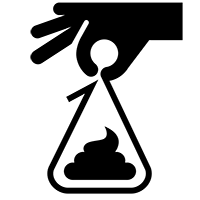 1 shaded accessible picnic area
2 picnic tables
2 benches
garbage and recycling
1 dog bag waste station
1 porta potty
Craigs Corner features play equipment aimed at children aged 5-12 years old.
Craig's Corner is a park with wheelchair accessible playground equipment.  It was donated and installed by the Sweetman Group Inc. & Families in 2007.
Barb Schwab is the 4th generation in her family to run Craig's Store which is the oldest continuously operating business in Olds.
Barb's father, William Norman Craig, took over the business from his father, William Drake Craig. William Drake's father, C.G. Craig moved the family to Olds in 1907 to join his brother W.M. Craig in running W.M. Craig & Co. The People's Store.
Craig's opened in June 1898 as W.M. Craig & Co. at a time when Olds was still part of the North-West Territories. It is said to have been a typical general store of the 1900s that served the needs of the community. It had groceries, hardware, dry goods, and you could even order your first car.
According to an account Schwab's father gave to the Olds Historical Society, "the store acted as a banker and a wholesaler as well as the retail side. The customers would bring in their crops to pay for the credit they had for the year. There were huge storage sheds in the back. The store would then ship the crop to Calgary and get the credit or cash they needed for the transaction. The store was the lifeblood of commerce in the area. They were the bankers, and the brokers for the settlers. The store was only paid once a year with the settler's goods, and the settlers had a year's line of credit with the store."
Taken from Mountainview Today.