The Olds Fire Department is absolutely thrilled to announce a $5,500 grant donation from Plains Midstream Canada to purchase a fire extinguisher training system to be used for community education.
The Lion "Intelligent Training System" is a hands on interactive training device that allows users to extinguish a real fire with a simulated fire extinguisher, without the use of powders or harmful petrochemicals. This device will allow the Olds Fire Department to provide realistic, safe, and environmentally friendly fire extinguisher training in our community.
"We are extremely grateful for the funding support from Plains Midstream Canada, to help us attain our goal of purchasing this device to provide critical training opportunities to groups within the Olds region," says Olds Fire Education Officer Josh Watkins.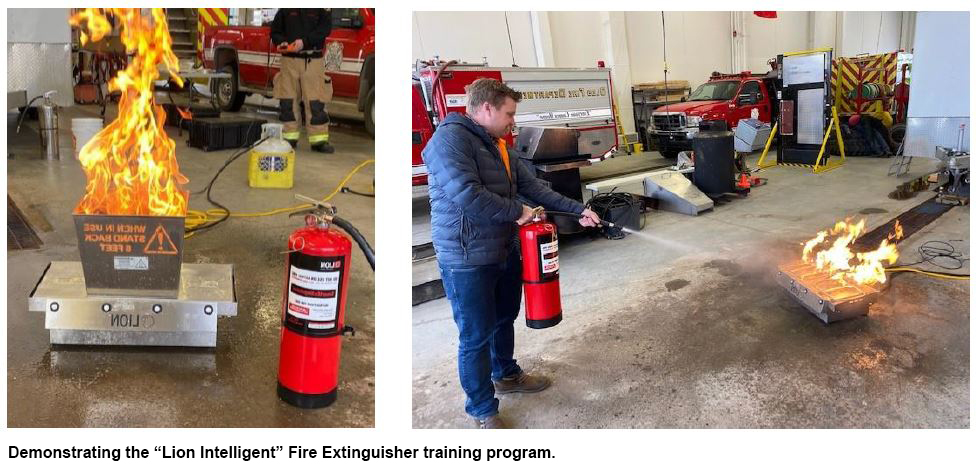 "Safety is an important part of our code of business conduct and we see the important role that the Olds Fire Department plays in ensuring the health and safety of the community. We are proud to support the Fire Department's Fire Extinguisher Training Initiative with a $5,500 donation," said Duane Weir, District Manager, Crude Oil Southwest.
Thank you, Plains Midstream Canada! The Fire Extinguisher Training initiative was identified as a community need through the 2019 Fire Master Plan.
Download a printer-friendly version of this news release
For more information contact:
Josh Watkins
Fire Education Officer
Olds Fire Department
Jwatkins@oldsfire.ca