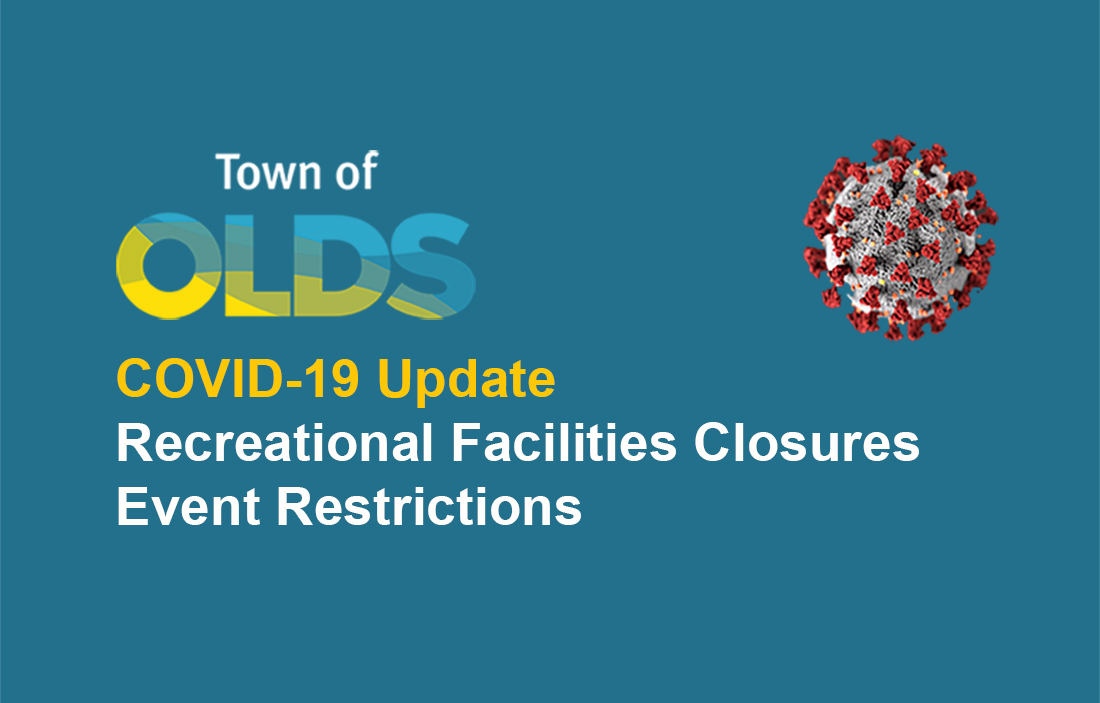 Recreation Closures and Event Restrictions will be in place until to July 6, 2020.
Mass Gatherings, Sporting Activities, Celebrations & Events with more than 15 people are PROHIBITED.
The Town of Olds is advising organizations and individual event organizers to reschedule or CANCEL such activities during this time.
The COVID-19 pandemic response is a constantly evolving situation. We understand this continues to be a difficult time for many people, these local decisions are aligned with Federal and Provincial recommendations to ensure the safety of our community. 
The Town of Olds can not predict how long restrictions will remain in place, however if relaxations are announced by the Province, adjustments may be made.
Sincere thanks to everyone in Olds & area - to date we have done an excellent job flattening the curve and protecting our community. The Town of Olds has the best interests of citizens in mind and want to ensure that the vast efforts made to date have not been made in vain!
We understand that you may have questions regarding our facilities. Here is some updated information that you may find useful:
Aquatic Center - Closed 
Sportsplex - Closed 
Splash Park - Closed 
Baseball diamonds - Closed 
Soccer / Football fields - Closed 
Off-leash Dog Park - Open with physical and social distancing guidelines in effect.
Park spaces, green spaces, natural areas, and walking trails - Open with physical and social distancing guidelines in effect. Dogs must be leashed.