Community Peace Officers are responsible for the enforcement of the Town's bylaws and various Provincial Statutes within the Town of Olds.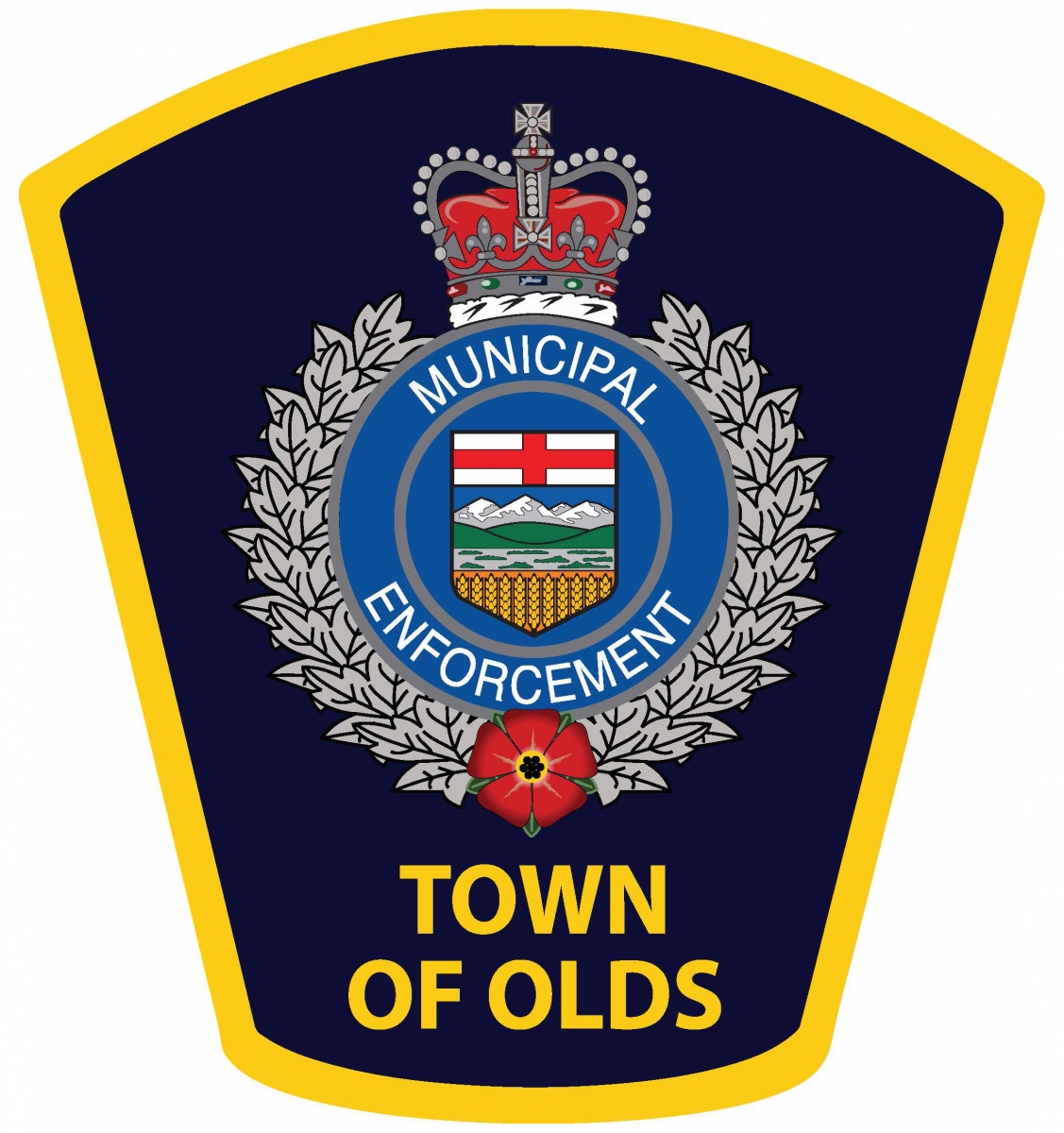 Olds Municipal Enforcement
4512 46 Street
Olds, AB T4H 1R5
Monday to Friday, 8:30 am to 4:30 pm
Closed Statutory Holidays
Call 9-1-1 for EMERGENCIES (Police/Fire/Ambulance)
Call this number only when vital assistance of police, fire or ambulance is needed (24 Hours).
MUNICIPAL ENFORCEMENT COMPLAINT LINE (Non-Emergency) 587-796-1193
To report an incident or complaint 24 hours a day. When a Community Peace Officer is on-duty they will be notified of a complaint.
COVID-19 Complaints
To report concerns and for questions you have regarding establishments not following Public Health Orders,  residents are to notify Alberta Health Services via its Environmental Public Health Page or call 1-833-415-9179.
General Inquiries/Information:
Visit the Olds Municipal Enforcement Office during operating hours (listed above) for non-urgent situations. For general inquiries, information requests, contact the office. Messages can be left on this line after hours to be addressed during the next business day, or email with any questions.
Administration Telephone: 403-507-4859
Administration Fax: 403-556-6537
Administration Email: bylaw@olds.ca
Online Inquiries, Concerns or Suggestions
To ask a question, leave a compliment, or make a suggestion online:
Municipal Enforcement Services
The Town of Olds is recognized by the Alberta Solicitor General as an authorized employer of Community Peace Officers, pursuant to the Alberta Peace Officer Act. The Town of Olds Community Peace Officers are provincially appointed. They are responsible for the enforcement of the Town's bylaws, various provincial regulations and enhancing, preserving, and maintaining community standards.
Officers investigate and resolve complaints/inquiries, conduct routine preventive patrols, and when necessary, take remedial action or enforcement including warnings/ticketing. The Town prefers to work with residents for voluntary compliance of the community bylaws before enacting enforcement actions, such as issuing tickets or seeking stronger solutions (Town of Olds Enforcement and Compliance Continuum). 
Community Peace Officers handle various enforcement issues and assist with Fire and Police (RCMP).