Roll with us OLDS! 

Olds Residents are recognized as leaders in Alberta for following a three-stream, three week rotational collection system!
Residential Waste Collection in Olds is on a five-day schedule, from Monday to Friday, with collection weeks alternating on a 3-week rotation between Green Bin (compost), Blue Bin (recycling), and Black Bin (garbage).
To determine your collection day and bin colour for any particular week, view the following documents: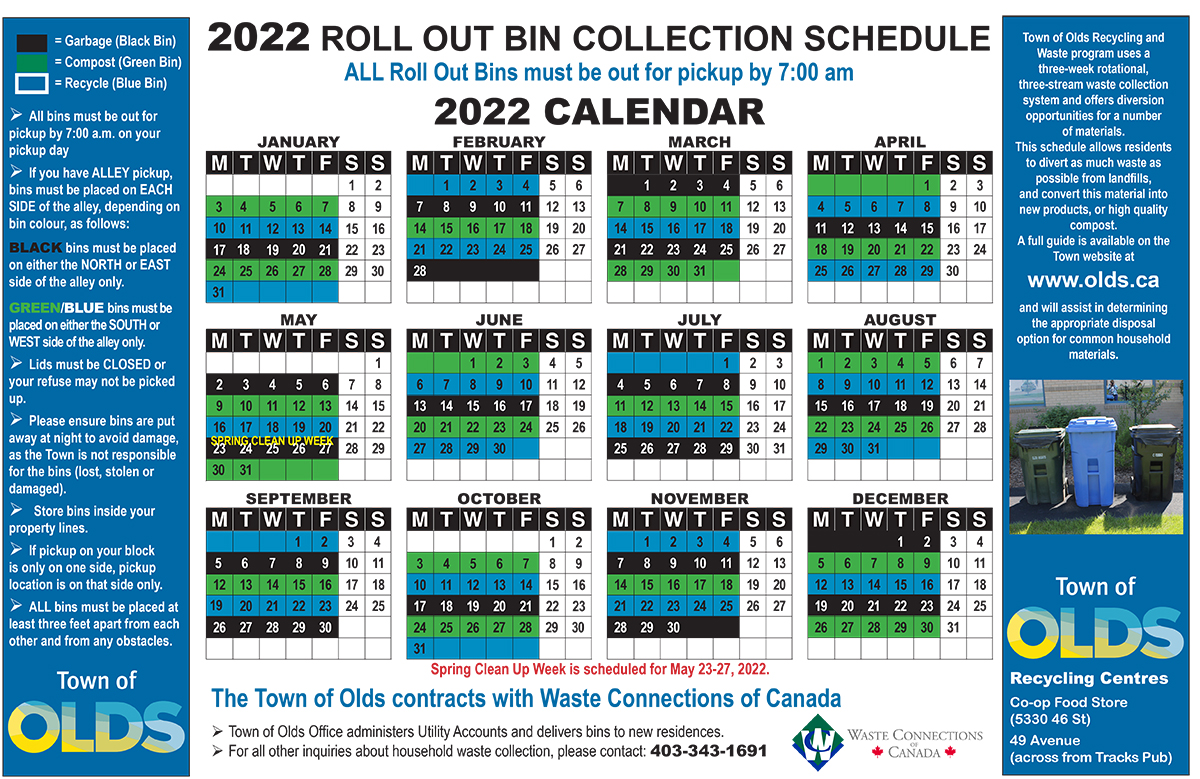 What is acceptable in your bin(s)?
Waste Connections of Canada
The Town of Olds contracts Waste Connections of Canada for Residential Roll Out Bin Collection. 
Questions? Did they Miss Your Bin? 
Call Waste Connections at 403-343-1691.