THIS AFFECTS YOU! Together, let's review our dog bylaws
THIS SURVEY IS NOW CLOSED. THANK YOU FOR YOUR INTEREST AND PARTICIPATION.

Responsible  ownership, safe residents.
Council has directed Administration to review the Community Standards Bylaw and collect public feedback regarding dog regulations. Residents of Olds are invited to provide input through an online survey. Paper copies of the survey are available at the Town Administration Office. You are also invited to attend one of two information sessions on November 7th and November 12th. Meetings are on a come and go basis from 7:00 PM to 8:30 PM at the Olds Legion, 5241 46 street.  You may attend a session  or read the documents below before filling out the survey. 
THIS AFFECTS YOU!!!
Your feedback is welcomed, encouraged and valued. Thank you for your participation.
Community Standards Bylaw (CSB) Public Consultation Timeline 2019-2020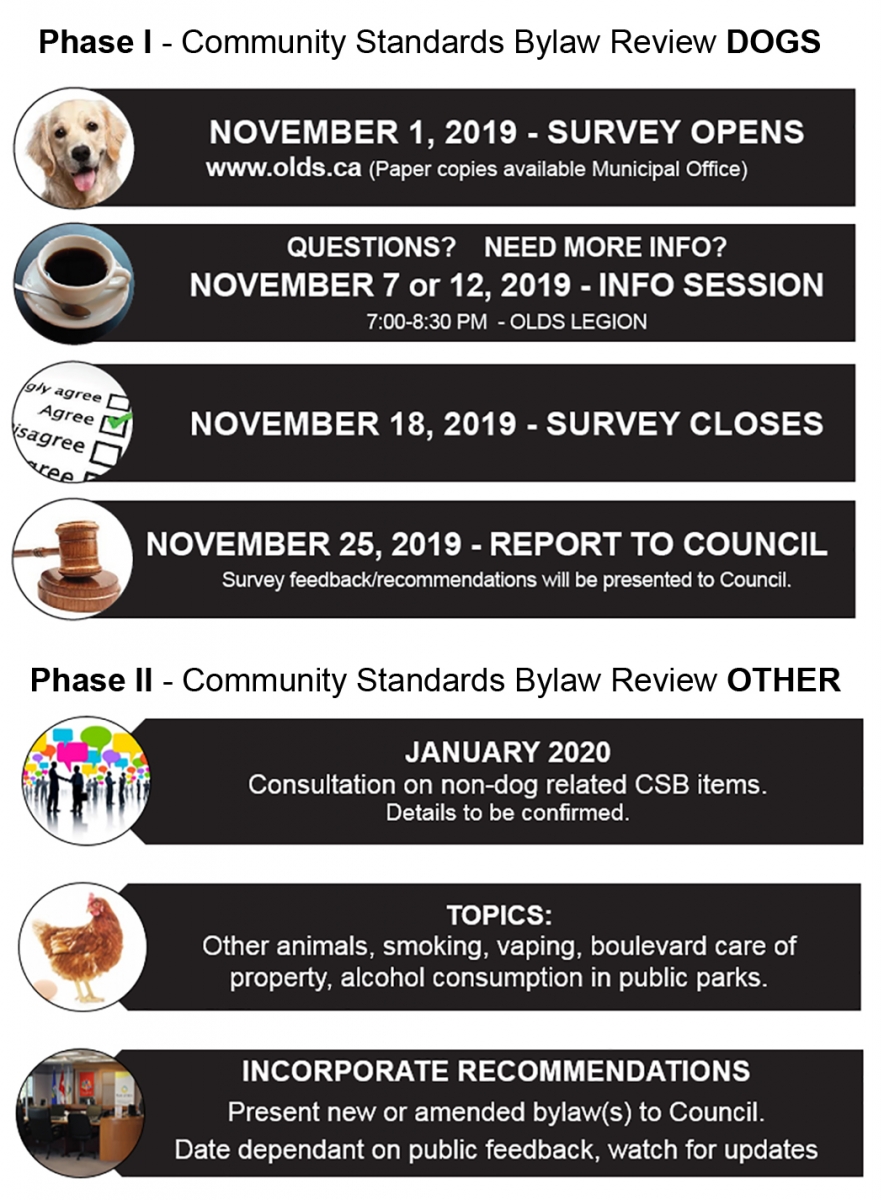 Provincial Legislation
Reporting Current Situations
If you have a current matter that needs to be addressed under the current bylaw, please go to Report a Problem.